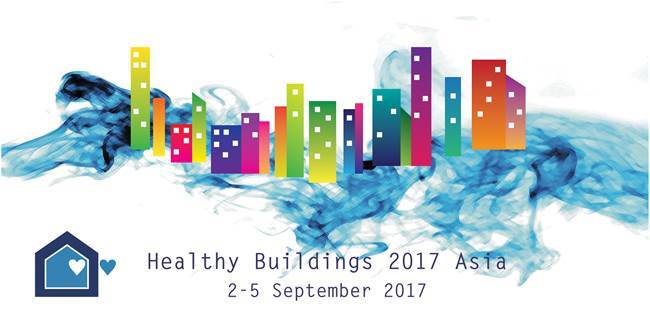 Dear Colleagues,

On behalf of the Organizing Committee, we cordially invite you to attend the Healthy Buildings 2017 - Asia (HB2017-Asia), being held from September 2 - 5, 2017, at the College of Medicine, National Cheng Kung University in Tainan, Taiwan.

National Cheng Kung University (NCKU) and the Taiwan Society of Indoor Environmental Quality (TSIEQ) are both honored to host this Conference, which will focus on the indoor environment and health in the Asia region, review the history and examine the current status of the Asia regional research, academic development, connection to business and the market needs in the future, etc.

The Congress highlights exciting and invaluable progress in the fields of organizing around the world with a focus on the quality of the indoor environment viewed from a holistic perspective, and provides opportunities for vigorous interactions among outstanding scientists worldwide. The theme of this year's Congress is "Breaking the Asia-Pacific Countries' barriers to Climate Adaption, and Sustainable Development."

Call for Pre-Congress Workshop and (Extended) Oral/Poster Abstract NOW!

Submission: Now - March 31st, 2017

Registration is Now Open!

For more information regarding registration and submission, please visit the HB2017-Asia website:

http://www.hb2017-asia.org/

We appreciate your help in forwarding this announcement to your colleagues and peers. Thank you, again, and we are looking forward to meeting you in Tainan, Taiwan in September 2017!